With NBA Free Agency coming to a close, let us take a look at which teams have made the best signings in order to help their team reach the next level for the upcoming season/immediate future.
5. Rajon Rondo-New Orleans Pelicans: Early Saturday morning, point guard Rajon Rondo agreed to a one year deal with the New Orleans Pelicans. This signing could either be the steal of the summer, or a complete disaster. Although Rondo has been consistently unpredictable in the past years, he did show what he is capable of in his brief playoff stint versus the Boston Celtics last year. Before his injury, Rondo averaged 11.5 points per game, 10.0 assists per game, and 8.5 rebounds per game in the Chicago Bulls first round match up against the Boston Celtics. However, controversy arose between Rondo and fellow teammates, Dwayne Wade and Jimmy Butler during the season. This is by no means the first time Rondo has had off court issues with members of his own organization. Problems arose in Dallas, where Rondo basically completely quit on the team in the middle of a game. Then again in Sacramento, where Rondo had all sorts of issues. However, one person Rondo never had an issue with, was former and now current teammate, Demarcus Cousins. The two were actually best friends during their joint time in northern California. There is no doubt Cousins had an influence on Rondo's decision to sign with New Orleans. Now, how can Rondo help the Pelicans reach the playoffs? Rondo is a solid play-maker who can get the ball into both Demarcus Cousins and Anthony Davis' hands. There is also very little risk for the Pelicans, as they signed Rondo to a one year deal, which is a good safety net in case something goes wrong.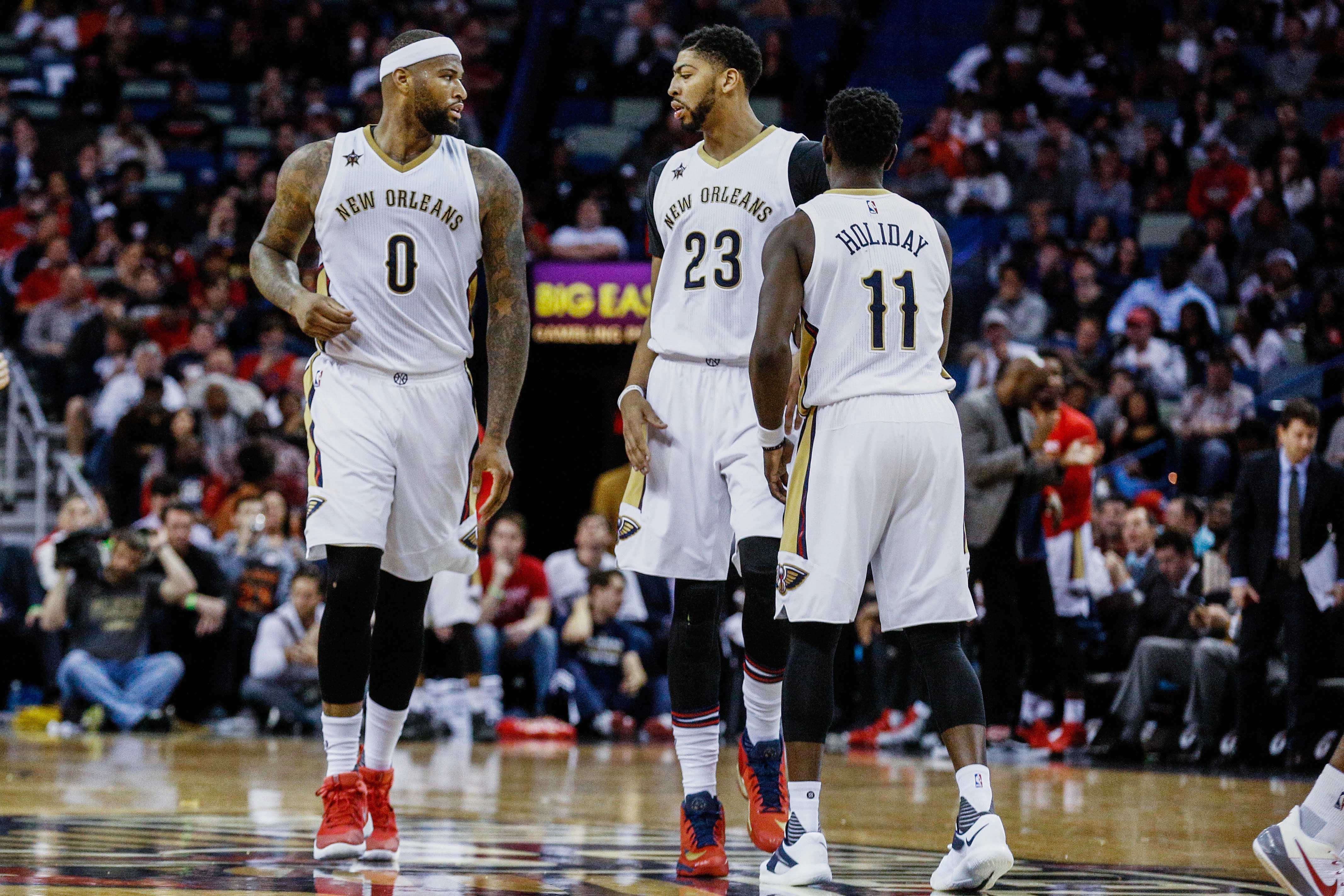 4. Jamal Crawford-Minnesota Timberwolves: Much like the J.J. Redick signing, Crawford is a solid veteran presence for a such a young organization. This signing will also deepen the Wolves bench, as Crawford is one of the most decorated sixth men of all time. Winning three, sixth man of the year awards throughout his career, Crawford has played for now seven different teams and now eighteen different coaches. Bringing a lot of experience, Crawford will mentor young scorers, such as Andrew Wiggins and even Jimmy Butler. Crawford will also not be dormant on the court, as Crawford is still capable of racking in around twelve points per game off the bench. All in all, this was a great sign by the Wolves, and they are continuing to build towards their inevitable dynasty.
3. J.J. Redick-Philadelphia 76ers: The process is finally starting to pay off. We saw flashes of what Joel Embiid can be if he stays healthy. However, that is a big 'if' as Embiid has played just 31 games in his first three NBA seasons. There are also questions about Ben Simmons health, as he missed his entire rookie season with a broken foot. It looks like both of them will be healthy for the season opener, and it will hopefully stay that way throughout the season. So with Fultz, Embiid, Dario, and Simmons, the FEDS are already in place. All the cornerstones of their franchise are in place, except for a sharpshooter. The 76ers were missing that three-point mentality in their starting lineup. However, with the addition of J.J. Redick, he can score anywhere between 10-15 points per game, and will also act as a veteran role model for such a young core. The 76ers could not have made a better move in order to develop their young stars. The legend of Sam Hinkie continues to lives on!
2. George Hill, Zach Randolph, Vince Carter-Sacramento Kings: Are you starting to see a trend throughout these signings? They have all been made by young-formed organizations who need veteran presences. So instead of writing three different passages for these signings, I just decided to bunch them all into one. The Randolph and Carter signings are obviously for mentoring purposes only. However, Randolph can still contribute to a winning team. Carter, however, is aging and although he started for the Grizzlies in the playoffs, the Kings are not making the postseason anytime soon. Now George Hill will be purely for teaching young guard De'aaron Fox the ropes of running an NBA offense. Hill is still a top 15 point guard in the league, and there is a possibility he will be the starting point guard for at least Fox's first two seasons. Then, if Fox's progression goes as planned, he will mostly take over the team himself. This was the first off season in a while, where the Kings actually made the best moves they could. Great job Vlade!
1. Paul Millsap-Denver Nuggets: It's always a win for your franchise when you can score an all-star caliber player. Especially if you were just a few games away from stealing the Western Conference eighth seed the year before. Nikola Jokić is emerging as one of the leagues best centers, and the Nuggets also have promising guards in Emmanuel Mudiay, Will Barton, and Jamal Murray. People tend to forget that the Nuggets are still a fairly young team, and are in no rush to start contending immediately. With a solid sixth man in Wilson Chandler and emerging superstar in Nikola Jokić, the Nuggets made the best move possible for them in signing Paul Millsap. However, Millsap is 32 years old, and his prime is coming to an end. So although the Nuggets are in no rush to start contending, Millsap only has so many years left in him. But Millsaps game does not rely on athleticism and instead focuses on the fundamentals of the game which will help delay his downfall.
With all of this said, all of these teams made solid signings in order to better the improvement and growth of their team. Although there are a few wild card signings, you have to take the leap at some point, and simply live with the results.